As the pre construction phase is coming to an end and construction activities begin on site, we lead the project by implementing best practice and processes for project governance.  This includes:
Regular team check in and project meetings; typically held weekly or bi-weekly as the project requires.
Regular reporting with respect to: scheduling, costs, and quality control.
The extent and type of project reporting will depend on the project delivery model employed for the project. For example: Construction Management delivery provides for a higher level of project reporting than traditional Lump Sum.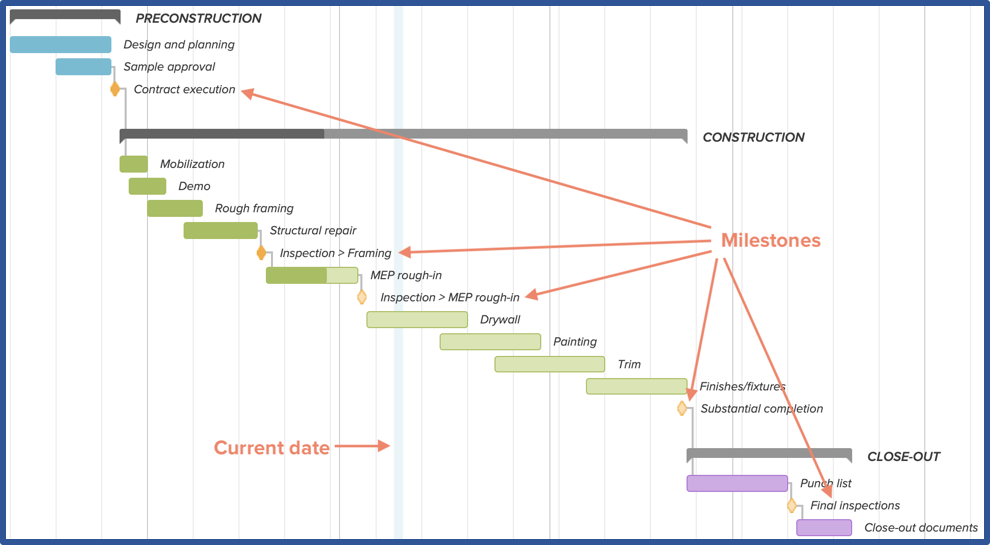 Microsoft Project is the scheduling software used to produce the project schedule. Traditional milestone activities are included with activity durations and connecting logic linking activities to their predecessors and successors.  Once a schedule has been produced and the final draft agreed to with the project team, it is set up as the BASELINE schedule to which all future updates are compared to.  Managing everyone's expectations, with respect to project schedule, is key to project success.
All impacts to the project schedule are accounted for and included in the schedule as progressive updates are made, at a minimum, on a monthly basis.  The greatest impacts to project schedule, according to the Project Management Institute, include: lack of committed resources, lack of timely decision making, owner initiated changes.
Best practice scheduling limits these impacts through: awareness, accuracy and accountability. There is nothing more impactful in creating a meaningful schedule, than experience, leadership and communication.
For lump sum projects estimating will be done once, at the time of tender closing. A number is produced and used for submitting a price to an owner, for the project. There is no review of any detail with the project team. The General Contractor takes on the entire risk of the estimate which is reflective of the quality and completeness of the bid documents, which is the owner's risk. While this approach maybe acceptable for straight forward projects it can be risky for complex projects including renovation /restoration projects. Based on the documents received our team reviews the details and solicits input from our trade contractor partners to develop a bid price based on the documents, our experience and current market conditions.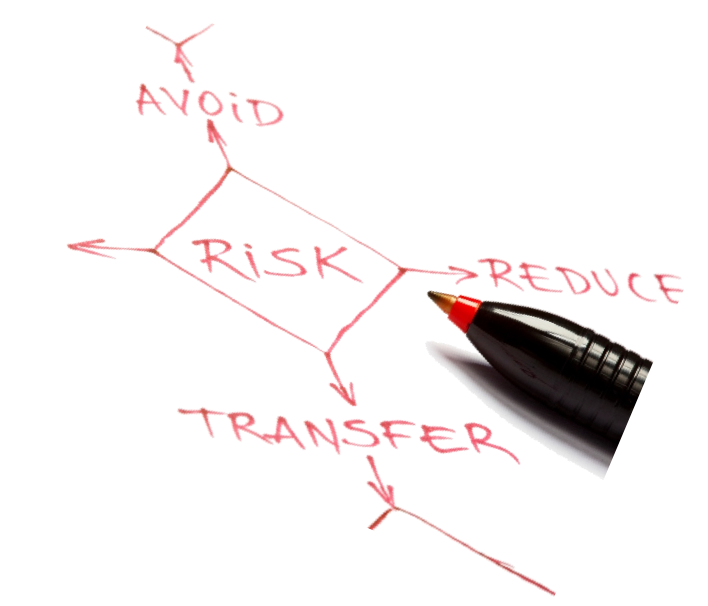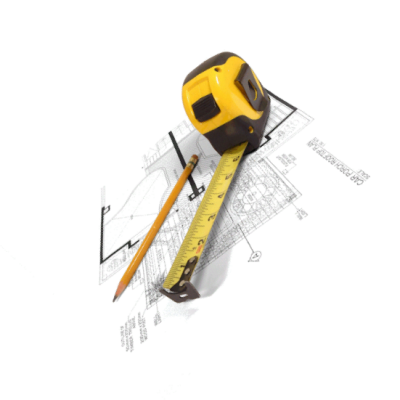 For other project delivery models: Construction Management Fees are based on estimated project duration and level of resources required to successfully manage and execute the project. As design development proceeds, estimating continues based on updated documents. Progressive, Class "D" through Class "A", estimates are produced. Estimates are reviewed on an ongoing basis with the owner to create an appropriate final control budget that captures all Issued for Construction (IFC) details. At this point the level of Design Development has reached a level where the owner and Bemocon may negotiate a final fixed price for the project, if desired. Construction Management allows for trade input in creating budgets with the individuals who may actually bid on and perform the work.