Metro Facade Restoration, Parkway Mall
We were tasked with managing the delivery of the restoration of the Metro Façade.
The Parkway Plaza was built in 1958. In 2015 it became the first post-war supermarket in Ontario to achieve historical status. The design of the Plaza located at Ellesmere Road and Victoria Park Avenue in 1958, celebrated the space age era in the Toronto's eastern suburbs.
Since 2005, when A&P sold the Dominion brand, the supermarket has operated under the Metro banner.
In 2009, Parkway Plaza became the first post-war supermarket building to be added to the City of Toronto's Inventory of Heritage Properties, and it was designated under the Ontario Heritage Act in May, 2015.
Jump to 2020: The latest project included:
Window wall restoration:
Removal of the existing glass
Cleaning and resurfacing of the existing steel mullion framework using an electrostatically-applied coating.
Installing new tempered glass
Glulam curved beam restoration:
The ends of the arched beam have rotted and will be restored with new wood sections. This requires an engineered shoring system to support the roof structure while sections of the curved beam are removed and replaced.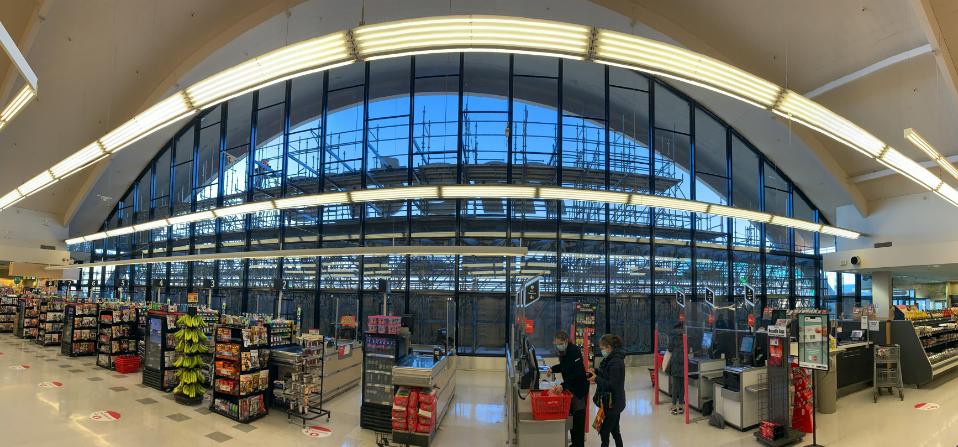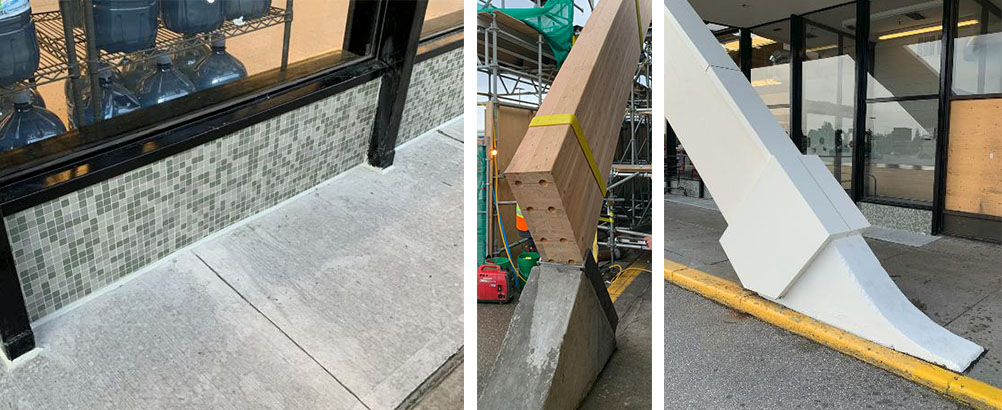 Client Name
First Capital
Contract Type
CCDC2 Lump Sum
Contract Value
$1,000,00
Location
Scarborough, ON