Stay tuned for progress updates on this extremely challenging and exciting project
Convocation Hall Restoration & Renovation
A complex restoration and renovation project within a highly visible historical building.  The work included the new copper custom engineered skylight and roof anchor lifeline system for access.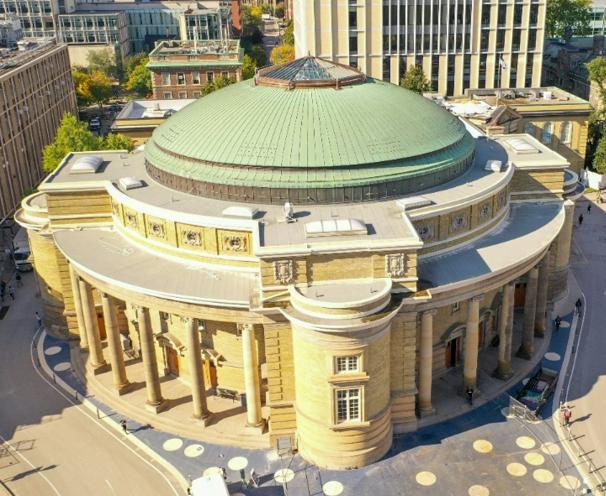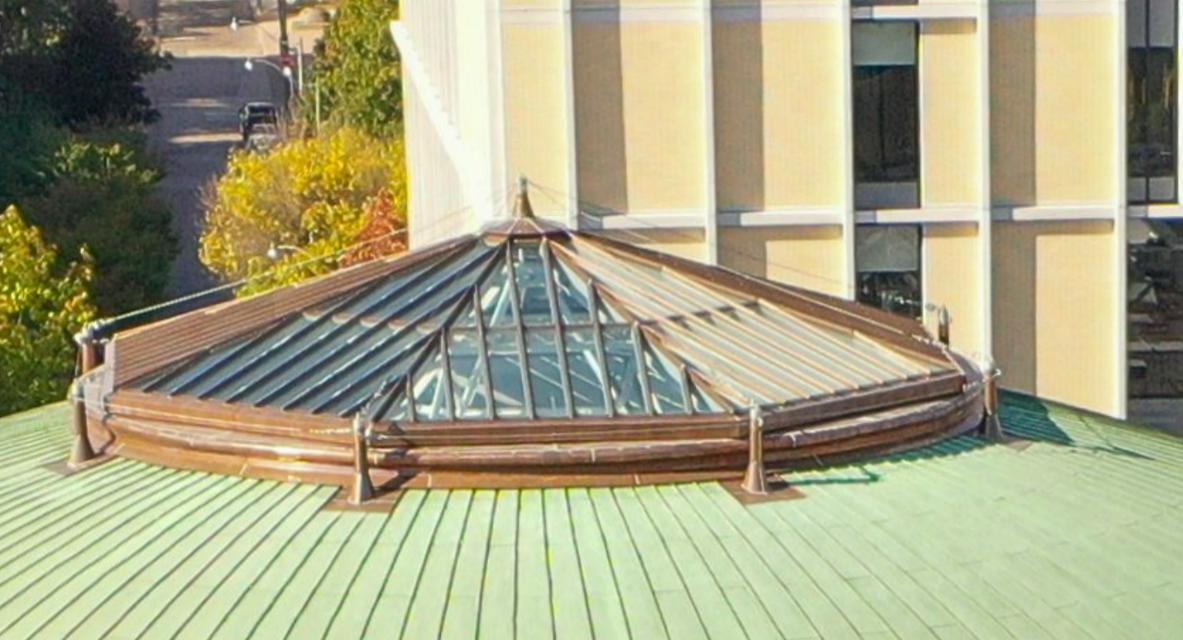 The picture to the right is taken in the attic space. Above is the new Skylight and below is the topside of the new glass Oculus ceiling; designed, engineered, supplied, and installed as part of the contract.
The attic space included new steel platforms, catwalks and a new automated sunshade system consisting of eight roller shades, counterweight system and controls. The system allows the hall below to control light levels within the space.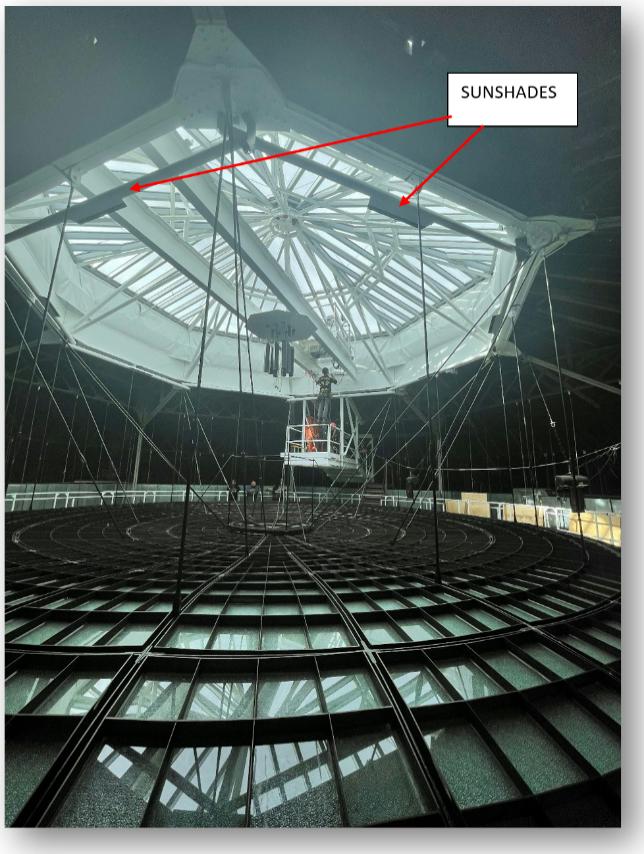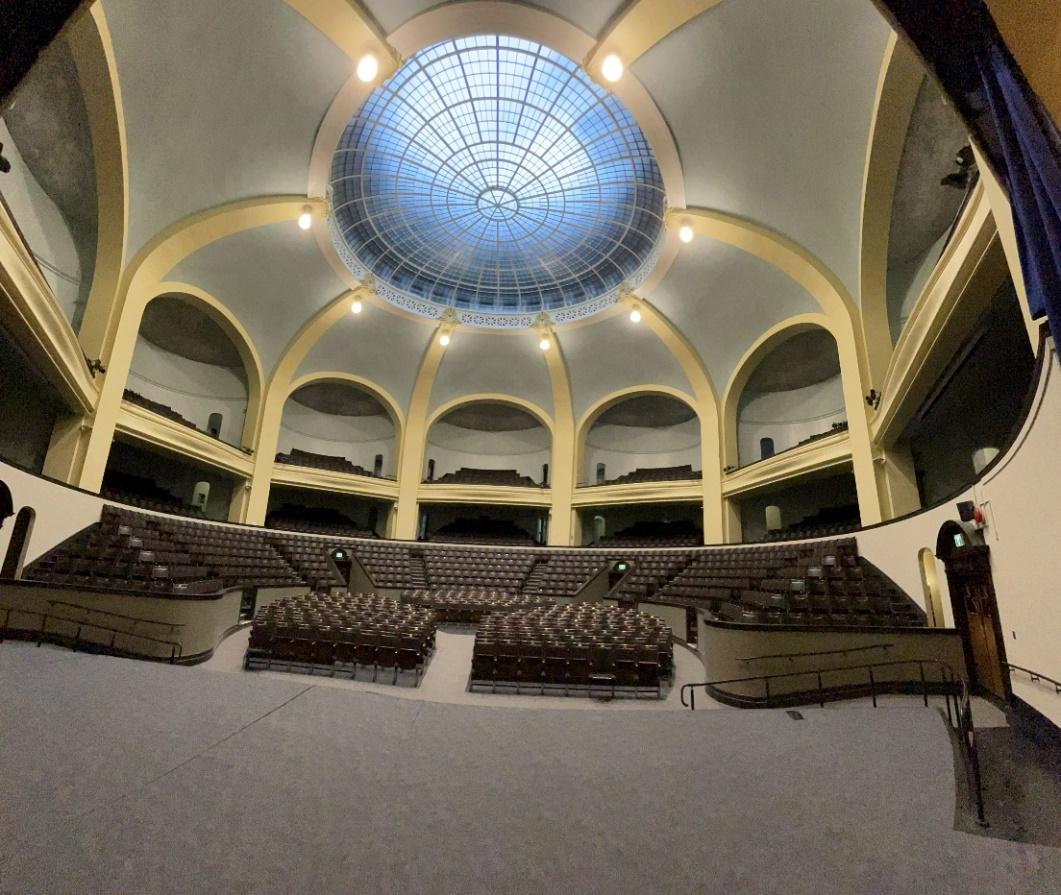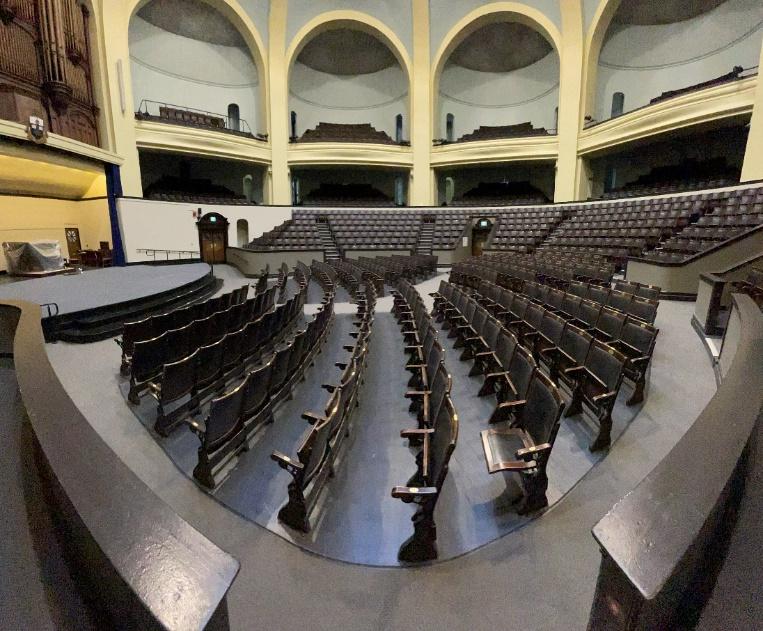 From within the hall the Oculus is spectacular allowing natural light to flood the space. There were so many elements to this project they are too numerous to document in a single page or two. The success of this project led to a second project that included removal of the temporary platform and refinishing within the hall and basement rooms.
Once the temporary working platform was removed interior space was refinished and new lighting installed. Existing wood floors were repaired and re-coated using an epoxy paint. New carpet, stair runners and stair nosings were installed as well. In addition to the Hall space, two basement rooms were also refreshed with new finishes and lighting.
Replacement of the domed roof skylight
The new custom Skylight frame: Assembled and lifted into place.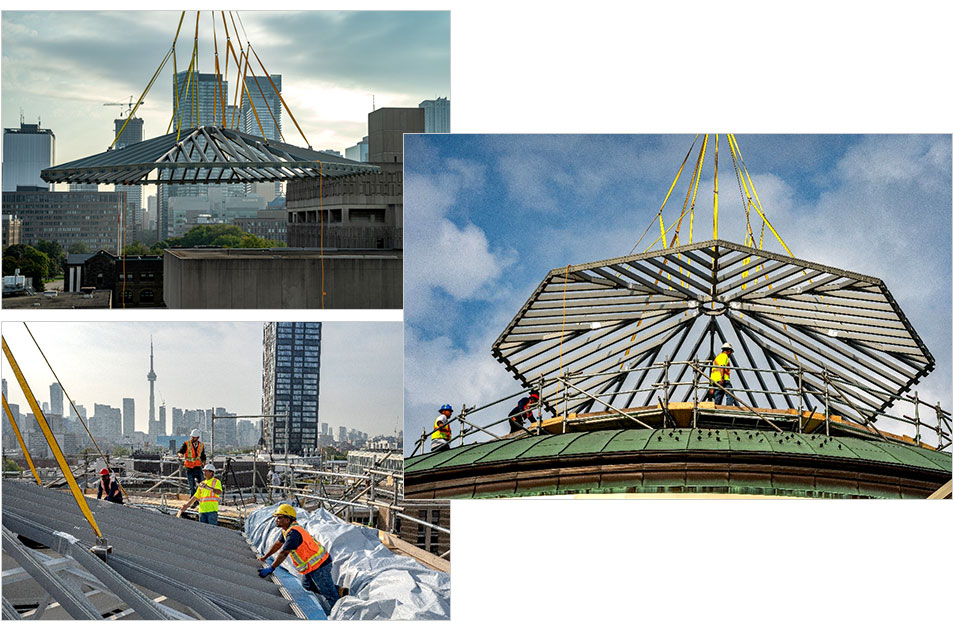 Restoration of the curved oculus ceiling
Existing oculus primary support structure was cleaned and prepared to receive 128 new, custom fabricated, aluminum framing and came panels which were glazed with over 1800 pieces of patterned glass. The original 4mm glass was replaced with engineered 8mm laminated glass for increased strength and safety.
Seen below: New aluminum frame sitting in existing suspended frame structure on site.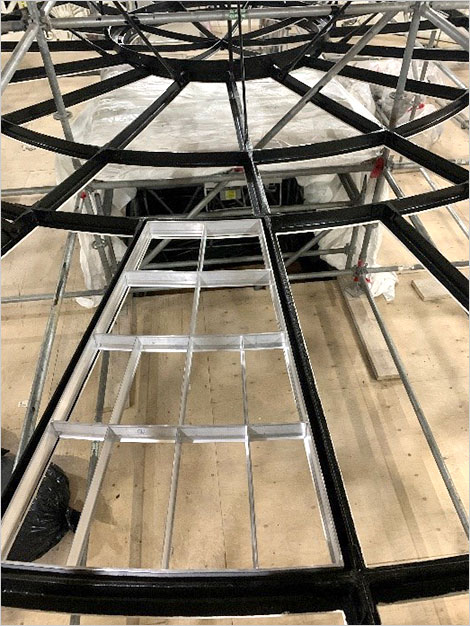 New aluminum frame sitting in existing suspended frame structure on site.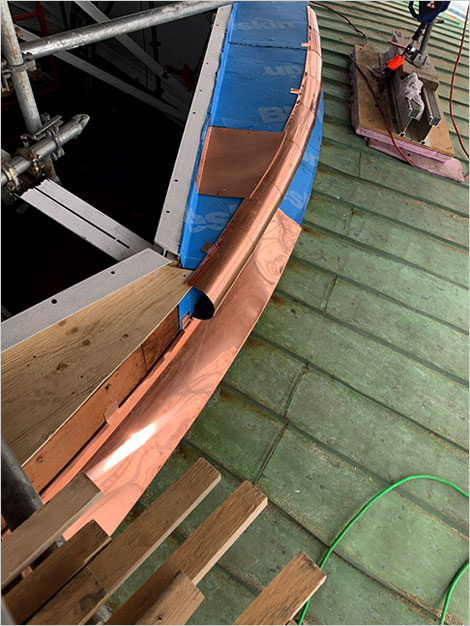 The existing dome roof being repaired with new wood and copper around base of the skylight.
Additional scope included:
Attic catwalk repairs and new guardrails
New operable maintenance platform under the new skylight
New ballasted sail sunshades Upgrades to HVAC, Electrical and life safety systems
Plaster repairs and painting of ceilings and decorative Frieze
Client Name
University of Toronto
Contract Type
CCDC2 Lump Sum
Contract Value
$3,500,000
Location
Toronto, ON